Great Day General PartsTrading LLC
AddressUnit 720, Reem Tower, Al Maktoum City, P.O Box: 33450, Dubai - UAE
Factory AddressUnit 720, Reem Tower, Al Maktoum City, P.O Box: 33450, Dubai - UAE
Worktime9:00-18:00
Phone(Working Time)+971 55 323 5292
Phone(Nonworking Time)+971 55 323 5292
Fax+971 55 323 5286
Quality Control
With the help of innovation and technological progress, we are committed to becoming a professional company in the field of bearings and mechanical power transmission, and continuously improve the quality of service and products and solutions more reliable. Integrity, quality, collaboration, excellence is the motto. Mutual respect, the power of innovation, and the use of services and actions will become better and continue to improve.
In recent years, the continuous improvement of internal management mechanisms and the implementation of diversified governance structures have enabled the scale of enterprises to achieve rapid expansion. In order to meet the needs of rapid development and modern management, we have constantly introduced rational management concepts and scientific management methods, and are committed to building a modern enterprise management platform for informationization and refinement, so that the management level of enterprises can be continuously improved and economic benefits can steadily increase. Especially this year, although the economic environment is generally sluggish, but through the introduction of reasonable management means, internal management, external expansion of the market, sales and operations still maintain a strong momentum of growth.
Our Products are widely used in machinery and equipment, electricity, steel, metallurgy, petroleum, chemicals, machine tools, textiles, automobiles, motors, precision instruments, mining machinery, construction machinery, engineering machinery, railways and other fields.
Contact Us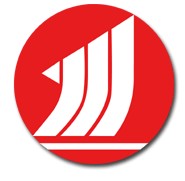 Great Day General PartsTrading LLC

Address

Unit 720, Reem Tower, Al Maktoum City, P.O Box: 33450, Dubai - UAE

Phone(Working Time)

+971 55 323 5292

Fax

+971 55 323 5286